Message from the SIAE President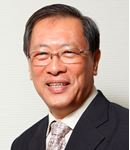 At the 38th AGM on 9 May 2013, a new ExCo was elected for the term 2013- 15. We thank the past committees, members and associates for their support over the years. Our immediate task is to strengthen our admin and reach out to a wider scope of aerospace professional in Singapore to support our mission.
Besides the usual educational, training and networking sessions, we will also be organising activities to promote aviation activities to schools and IHL. Professionals have the duty to ensure the development of the next generation. We hope everyone will take this mission seriously and  promote and support our activities to reach out to the next generation of aerospace professionals – the students and trainees in schools and various institutions.
We have a new office in ATTC's new Seletar Aerospace Training Complex at 70 Seletar Aerospace View. This is a great facility. Please find time to visit us.
I look forward to your continued support.
Lim Yeow Khee
President, SIAE
---