[tab: Overview]
SIAE Consultant Pte Ltd is a fully owned subsidiary of SIAE.  Its mission is to provide aviation consultancy services to assist companies on  technical, safety, quality, process, training and organizational improvements.  It leverages on the wealth of experience and deep pool of talents within SIAE pool of professional members.  The scope of work includes: Technical and Engineering solutions, Business Strategies and organizational restructuring, process improvement/certification and training (in partnership with SIAE's other subsidiary: Air Transport Training College.
For Singapore SME (Small Medium Enterprises), we can also assist in the application of government grants if the project and applicant meets the qualification criteria.
[tab: Directors]
Jeremy Chan, Director
Mr. Jeremy Chan is currently the Advisor to several companies on aerospace businesses. Mr. Chan has more than 30 years of extensive experience in aviation. He started his career with Singapore Economic Development Board in 1981 promoting local aerospace industry. In 1994, he was appointed Managing Director of Turbine Overhaul Services and 1998, he became Vice President of Aviation Aftermarket Services (Asia Pacific) as well as General Manager of Honeywell Singapore. Mr Chan held senior leadership positions as Deputy President of ST Aerospace, Chief Executive Officer of Abu Dhabi Aircraft Technologies and later as Executive Vice Chairman of Mubadala Aerospace MRO network.
Mr Chan obtained his Bachelor of Science in aeronautical engineering from the University of Manchester and a Masters of Management Science from Stanford University.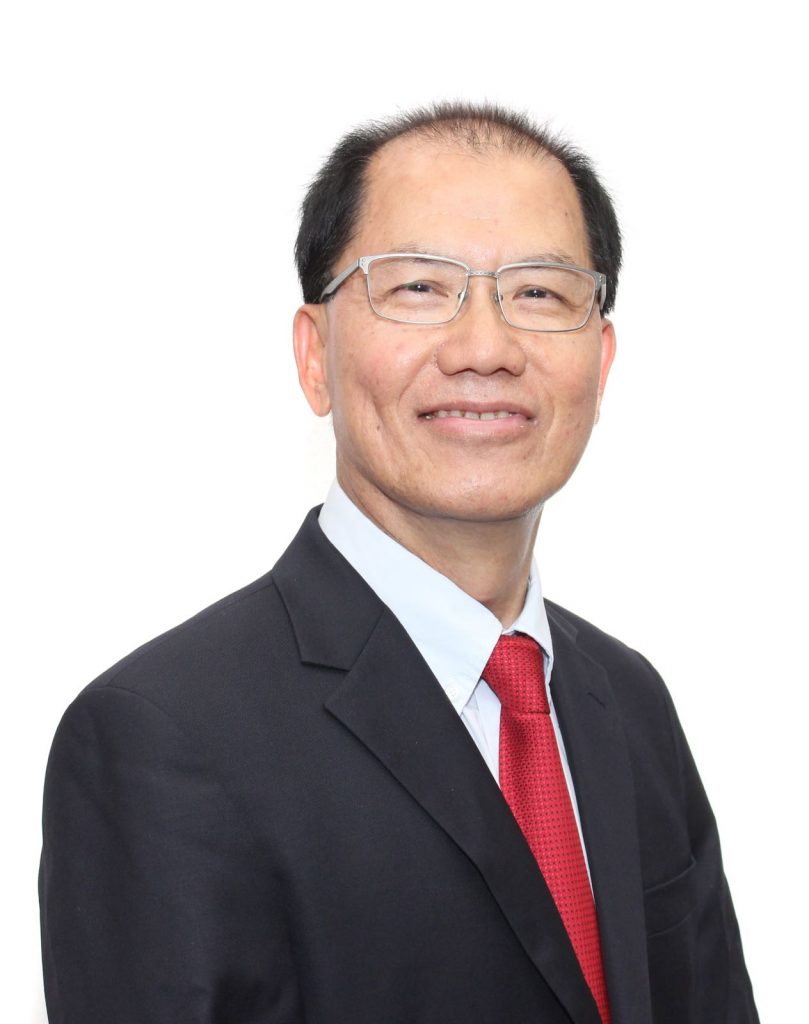 Chow Kok Wah, Director
Chow Kok Wah has more than 30 years of experience in airline and engineering & maintenance operations in the Singapore Airlines Group.  He was Senior Vice President in charge of Line Maintenance and Information Technology in the SIA Engineering Company, a MRO subsidiary of Singapore Airlines. Prior to that appointment, he held the position of Divisional Vice President Engineering in Singapore Airlines and was responsible for the safe and efficient operation of the Airline's fleet of 120 wide-body aircraft and administering an annual budget of $700 million and inventory of over $1 billion.  He held the Limited Design Approval from the Civil Aviation Authority of Singapore and was responsible for modifications and reliability of the SIA fleet.
Kok Wah joined Singapore Airlines in 1971 as a trainee and graduated as a licensed aircraft maintenance engineer in 1976. He earned his Bachelor of Engineering degree (Honours) in Electrical Engineering from Monash University, Australia in 1980 on a Company scholarship.  He is a member of the Singapore Institute of Aerospace Engineers and Institution of Engineers Singapore; and is a Chartered Engineer (Aerospace).
[tab: Consultants]
Magali Bertin, Senior Consultant
Ms Magali Bertin is a french experienced aerospace industry lead auditor, engineer & project manager, based in Singapore since 2005. She holds a Master degree in aerospace engineering from France and a master degree in project management from NUS. She used to work for EADS-Space on Ariane 5 rocket launcher, Dassault aviation on Falcon 7X business aircraft, Honeywell aerospace on Embraer 145, Safran on a missile for the Rafale fighter aircraft. Since 2008, she is a consultant for her own company (HEKLA Consulting Pte Ltd) and conduct trainings, third party / internal / supplier audits and consultancy projects in Asia Pacific & Middle East for aerospace standards including AS91XX, various authorities part 145 & SMS. Her customers include both major aerospace industry players & local SMEs.
She is also a space engineering instructor for kids & youth.
From 2014 to 2017, she acted as assistant honorary secretary for Singapore Institute of Aerospace Engineers.
Robin Viva Thevathasan, Senior Consultant