The Singapore Space Technology Association (SSTA) and the Singapore Institute of Aerospace Engineers (SIAE) is collaborating to present the inaugural Aviation Safety Competition (ASC).
The ASC will be open to Upper Secondary, Junior College/Polytechnic and Tertiary students.
The objective of the ASC is to initiate awareness and promote aviation safety to students who are interested in aviation and aerospace technology. Participants will form teams of 3-5 students before attending lectures, industry talks and visits to aviation facilities. They will then be provided with a historical air crash scenario for analysis and presentation.
The official closing ceremony will be held in Mar 2014, where the winners will be announced and prizes worth up to $6000 will be awarded.
Registration opens 20th September. Visit www.aviationsafetycompetition.org now to sign up!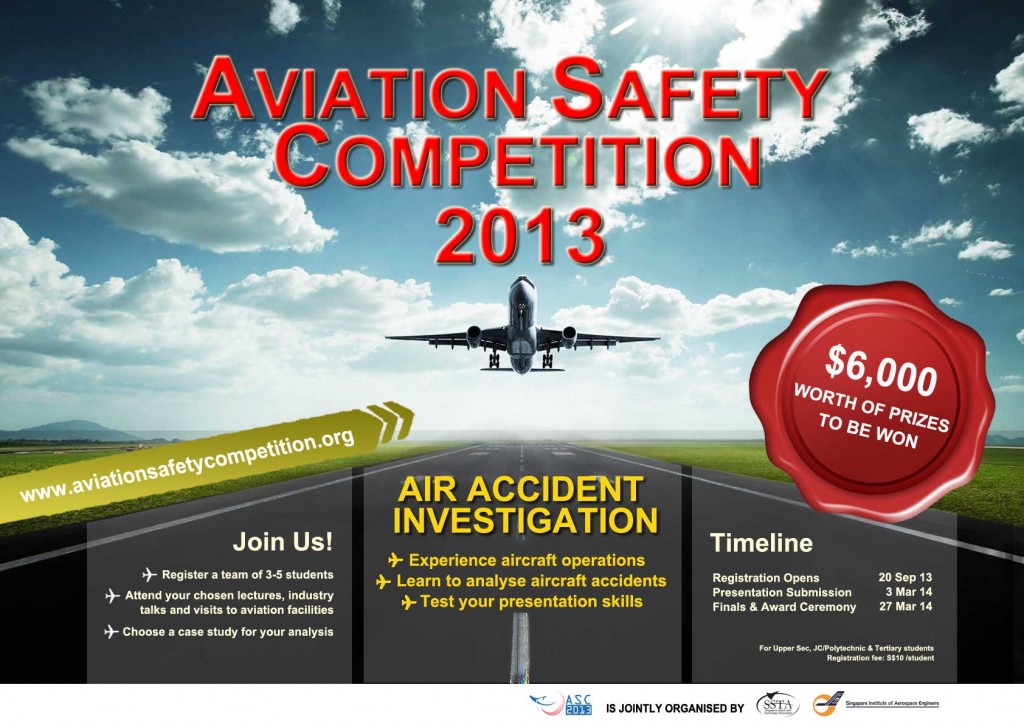 This event is supported by the Civil Aviation Authority of Singapore (CAAS).
27 March 2014 update: Congratulations to Team FlySafe, Team Air Police and T.A.C. Team for winning the inaugural Aviation Safety Competition 2013/14!